DIY on the FLY Crayon Pumpkin Craft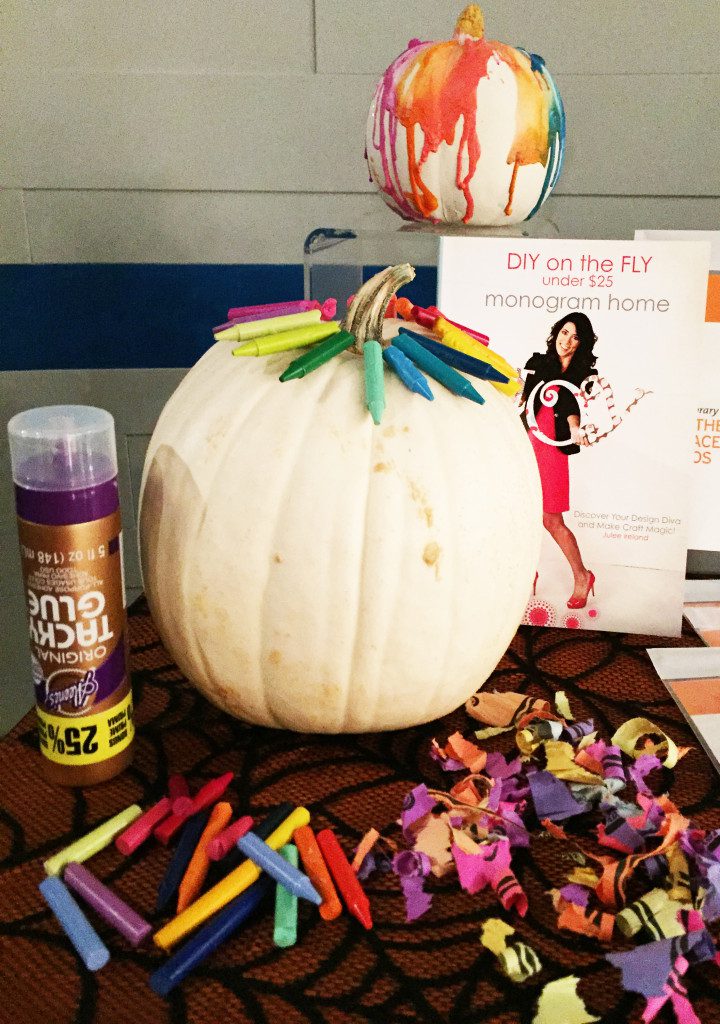 Just like there's more than one-way to skin a cat, there is also more than one-way to carve a pumpkin, or NOT! Here's a simple, fun and inexpensive way to repurpose your kids old crayons and create festive pumpkin decor for your home or as a table centerpiece without having to use a carving knife.
Supplies: White Pumpkin, Tacky Glue, Crayons, Blow Dryer
Step One: Take the outside wrapper off of your crayons and cut the crayons in half.
Step Two: Glue your crayons on top of your pumpkin using your tacky glue.
Step Three: When the glue is dry place your pumpkin on a drop cloth. Next, use your blow dryer to melt the crayons so they drip down the sides of your pumpkin creating a colorful design!