Spooktacular Halloween Party Ideas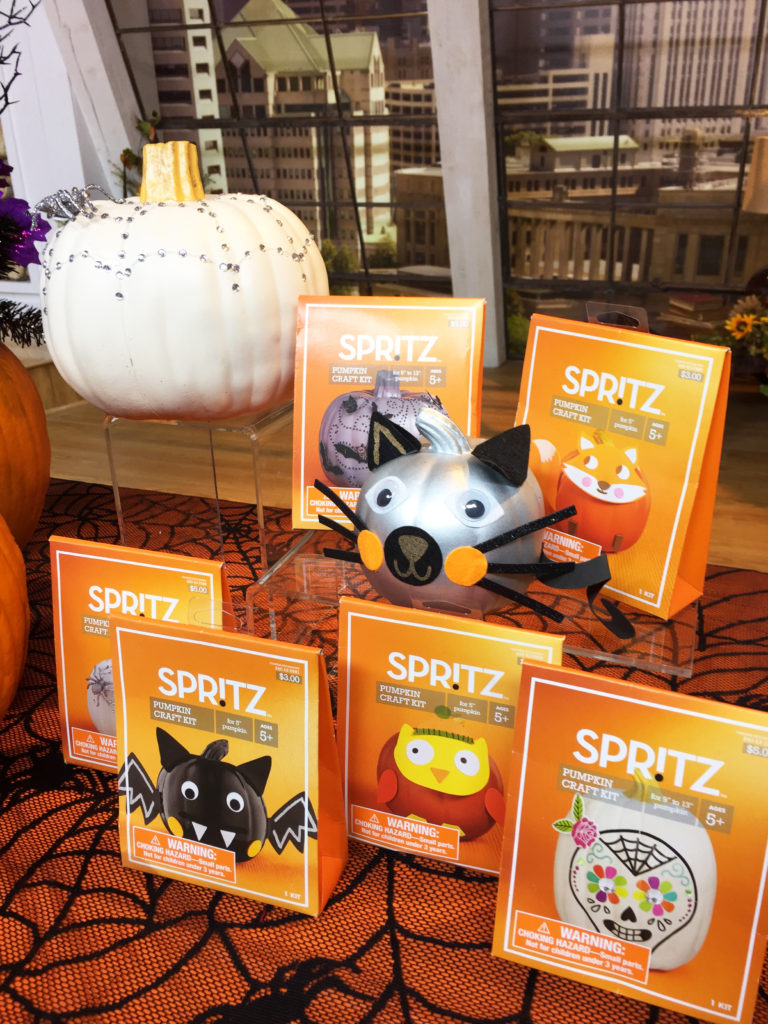 Decorating pumpkins each year is something the whole family looks forward to but let's face it, Mom or Dad does most of the work because sharp objects, such as a carving knives, are not exactly cut out for kids. That's why I fell in love with the Spritz Pumpkin Craft Kits! Now you can put the craft paint and supplies out on the table and your kids can decorate their very own pumpkin with ease! This is also a great craft activity idea for a school or church party to keep the kids busy. Each kit comes complete with all of the self-adhesive supplies that you need to decorate your pumpkin. The best part is the price-$3.00 for the simple kits such as a bat, witch, fox, owl or cat and $5.00 for a few of the more elaborate decorative design kits which are perfect for Adults. Now, let's head to the pumpkin patch in search of the perfect pumpkin to use with your Spritz pumpkin craft kit!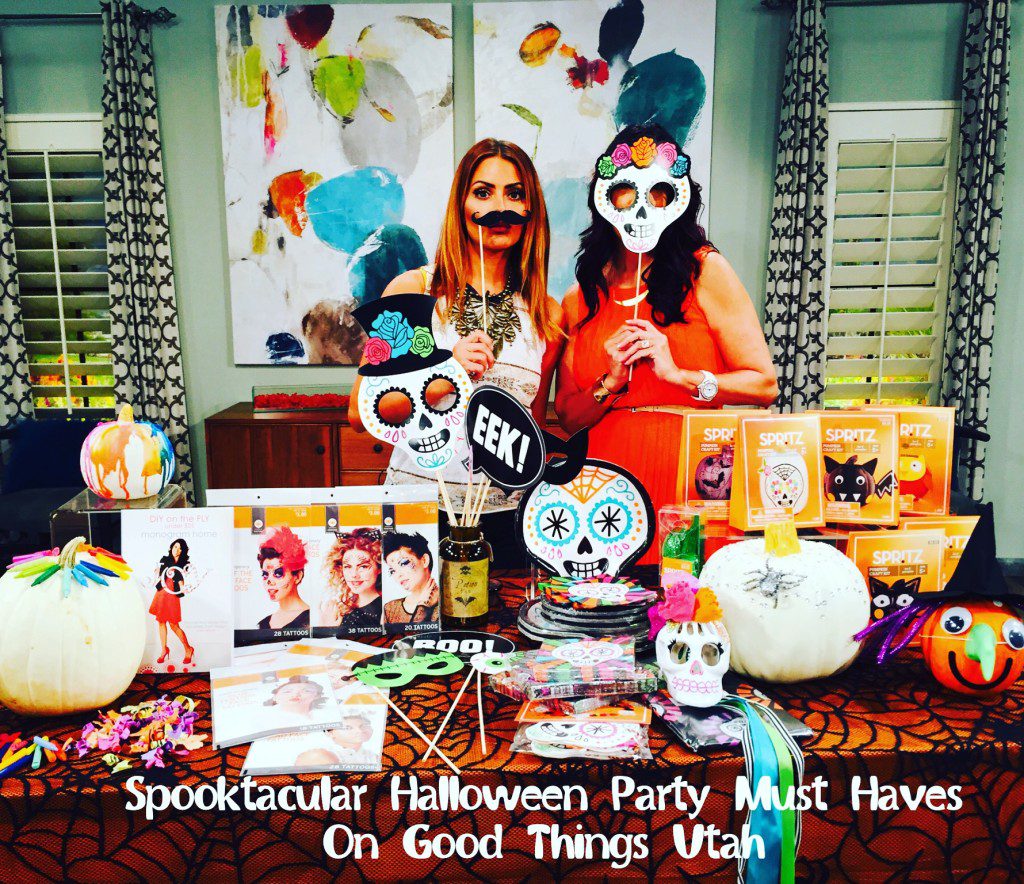 Planning the perfect party always begins with the perfect party theme. I love Halloween and dressing up in a costume but I am not into the horror aspect of it. I would rather decorate with bright colorful colors or happy jack-o-lanterns. I ran across some of the cutest party decor this year at Target and I especially love the bright colored Day of the Dead party themed plates, napkins, cups and more. You also can't beat the price! They start at $1.00 and go up to $2.50, so it's affordable. My advice, get there early before they are sold out and enjoy the party! Price $1.00 to $2.50
Thank goodness for cameras! They help us to preserve our memories in photographs and when it comes to Halloween and our children, family, and friends we want to capture every one of lifes moments. I love the current party trend of using photo props and photo backgrounds, so naturally, I could not resist the Spritz photo kit that I found at Target either! From Batman, to Frankenstein to Dracula lips this photo prop kit will have everyone howling with laughter as you snap photos at your party. Get it now while supplies last! Price $5.00
Playing dress up is not just for kids when it comes to Halloween. I love to go all out when putting together a creative costume, which for me usually includes some face paint, and it's not always easy to do on yourself. Target has a new craft section and I found these amazing temporary face tattoos that are quick and easy to do. I also love the fact that I can use clothing from my own closet to create a complete costume look! For the spider face I can wear all black or for the deer I can outfit myself in brown and so can you! The real icing on the cake is the price, at only $3.00. Now you can get creative and join in on all of the Halloween fun without spending a lot of money. I don't know about you, but three dollars for a costume is just fine by me!
I would love to see photos of your Halloween party decor and share them on my blog and social media. Feel free to e-mail them to me at juleeireland@gmail.com. Have a Spooktacular and Safe Halloween!