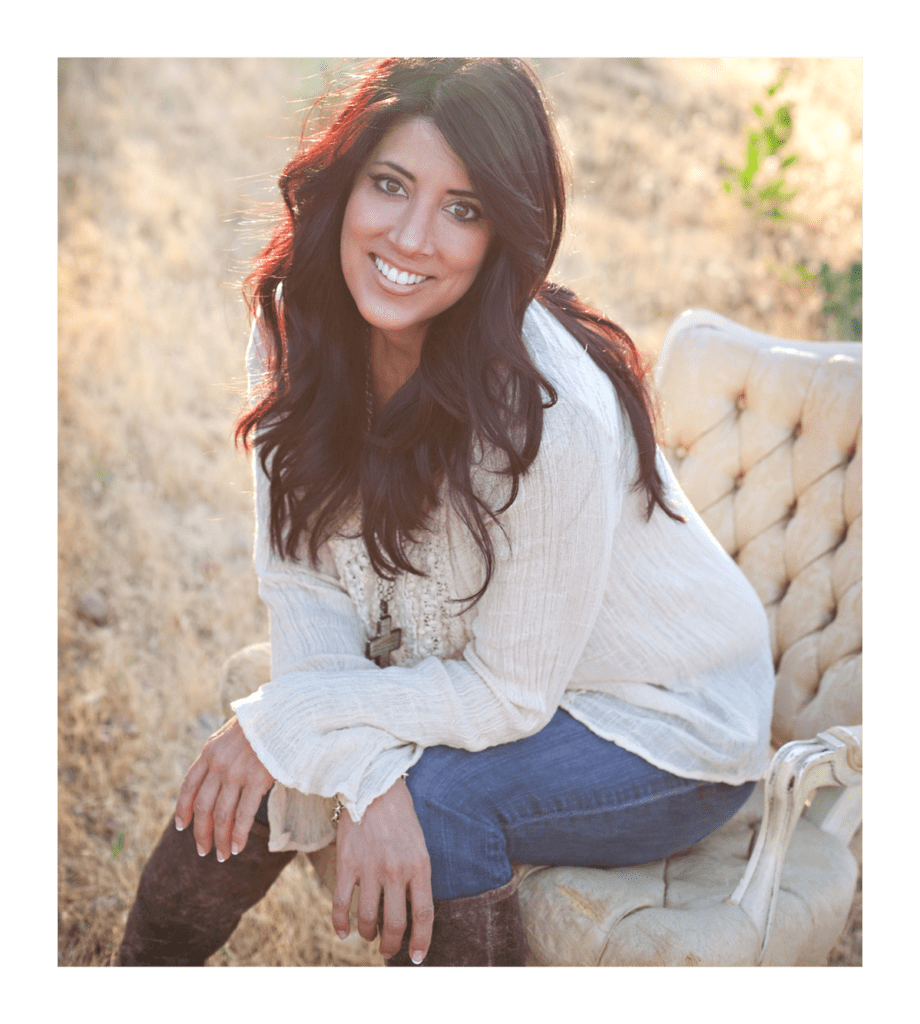 Julee Ireland is a true jack-of-all-trades. She's a mom, interior designer, influencer, and a business owner of her own residential home building and flipping business. She is also the host of her own web series titled "DIY on the FLY" inspired by her award-winning "DIY on the FLY" book series where she teaches you how to craft your way to a beautiful home by repurposing ordinary items found around your home.
She's a small-town girl who was raised on a horse ranch in Kent, Washington. Her design career started at an early age with her first Barbie and a pair of scissors. She used to take old shoe boxes, popsicle sticks, fabric, and crayons and use them to design and build beautiful homes for her Barbie while she used her scissors to snip clothing apart to create new fashion designs. Let's just say she and her Barbie were always stylin'!
Julee's lifelong passion for design led her into earning her degree and working as a fashion designer where she made clothing for some pretty famous people such as "Bill Gates." After moving to Los Angeles she switched gears morphing into a self-taught, renowned interior designer while working for the largest residential home builders in America. To date, she's designed, built, flipped and renovated over 1,000 homes in Southern California and Texas that range from custom-built homes to remodels. She owns her own home flipping business and she has been the lead designer for model homes, home staging and entire planned communities.
You should know Julee's not your typical designer because she love's to get her hands dirty! In fact, demo day is her favorite day when it comes to renovating her own homes or taking apart something old to make it new again. As a designer, she's knowledgeable and passionate about all aspects of the building process from Architecture to interior design. So much so, that you will often find her up on a ladder with a paint roller in hand, in a pair of steel-toed boots snapping a chalk line to layout one of her tile designs, or mapping out a plumbing diagram with one of her subcontractors. From walls to plumbing, lighting, and all of the finishing touches, Julee melds her passion for creative and functional design and helping others together with her discerning eye and attention to detail to design the home of your dreams.
For Julee, the driving force behind her brand and company is knowing that she is breathing new life into a tired home and renewing its spirit for the next generation to build joyful memories in. – "I'm passionate about helping people and design and nothing brings me greater joy in life than sharing my gifts with others to create the home of their dreams. It's magical, and a true blessing to do what I get to do every day."