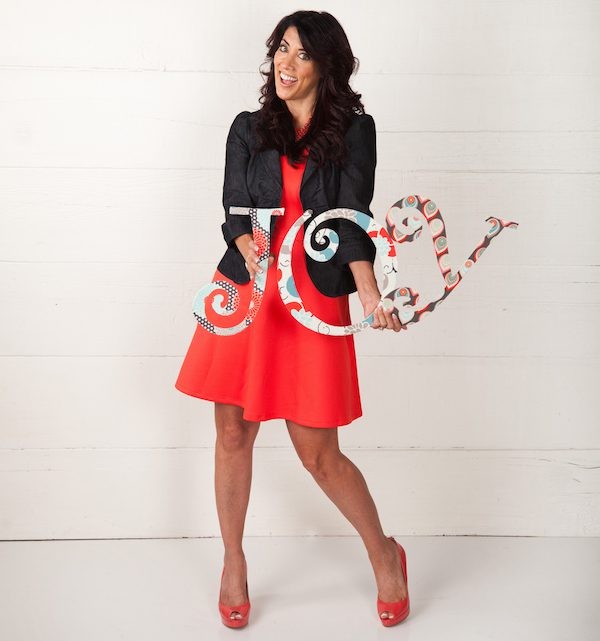 Julee Ireland is a true jack-of-all-trades. She's a mom, Interior designer, Home Renovator, DIY expert, and television host for "It's a Glam Thing" as well as, an award winning author.
Raised on a horse ranch from a small town in Kent, Washington Julee's design career started at an early age. It all began with her first Barbie and a pair of scissors. Her first few steps led her to designing better homes for Barbie while her scissors helped her to snip clothing apart to create new fashion designs. Let's just say Barbie was stylin'!
Julee's lifelong passion for design led her into earning her degree and working as a fashion designer. After moving to Los Angeles she switched gears morphing into a self-taught, renowned interior designer while working for the largest residential home builders in America. To date, she's designed over 1,000 homes in Southern California that range from custom-built homes to remodels. She's been the lead designer for model homes, home staging, and entire planned communities.
You should know Julee's not your typical designer because she love's to get her hands dirty! In fact, demo day is her favorite day when it comes to flipping her own homes with her partner in Texas or taking apart something old to make it new again. As a designer she's knowledgeable and passionate about all aspects of the building process and interior design. So much so, that you will often find her up on a ladder with a paint roller in hand or in a pair of steel toed boots snapping a chalk line to lay out one of her tile designs with her contractor. From walls, to plumbing, lighting, and all of the finishing touches, Julee melds her passion for design and helping others together with her creativity, discerning eye, and attention to detail; to design the home of your dreams. That's not all. In 2009, she created and launched her own greeting card and organic bath, body, and candle line. She is a regular contributor to several magazines and blogs and recently launched her first book in her book series "DIY on the FLY under $25 Monogram Home"; the honorary recipient of a National IPPY Award. Julee also invented the greeting card soap that has been sold in stores and hotels around the world and created the Beauty Bib as seen on Ellen in 2015.
The Seattle native now lives in Westlake Village with her daughter Sophee, their two beloved cats, Clara and Sarafina, and their two sweet dogs, Lola and Baby.