Julee's Apple Cranberry Christmas Pie
Hello everyone!

Who is excited for Christmas Eve? I know this week can be hectic for most while trying to get last
minute things completed and meals prepared, so I wanted to share one of my famous family recipes with you. This Apple Cranberry Pie is a fan favorite and over the years, it has been perfected! If you are looking for something new to try this Christmas, I think this pie might be for you. It is so easy to make and it looks beautiful. Trust me…your guests will keep going back for more! 😉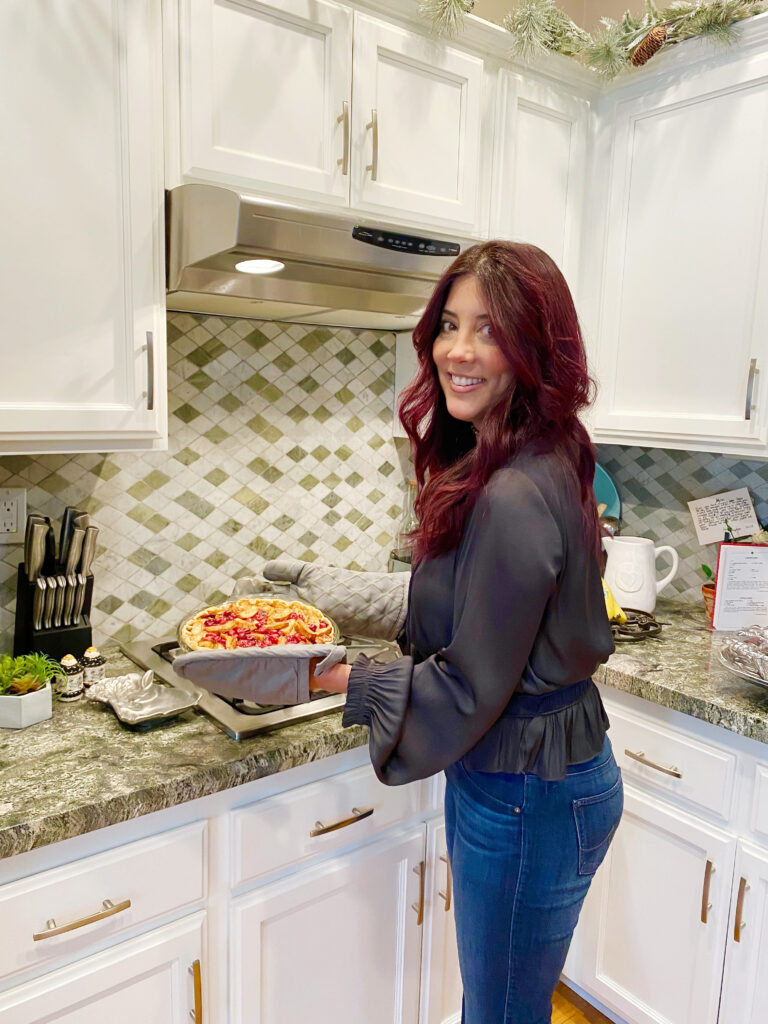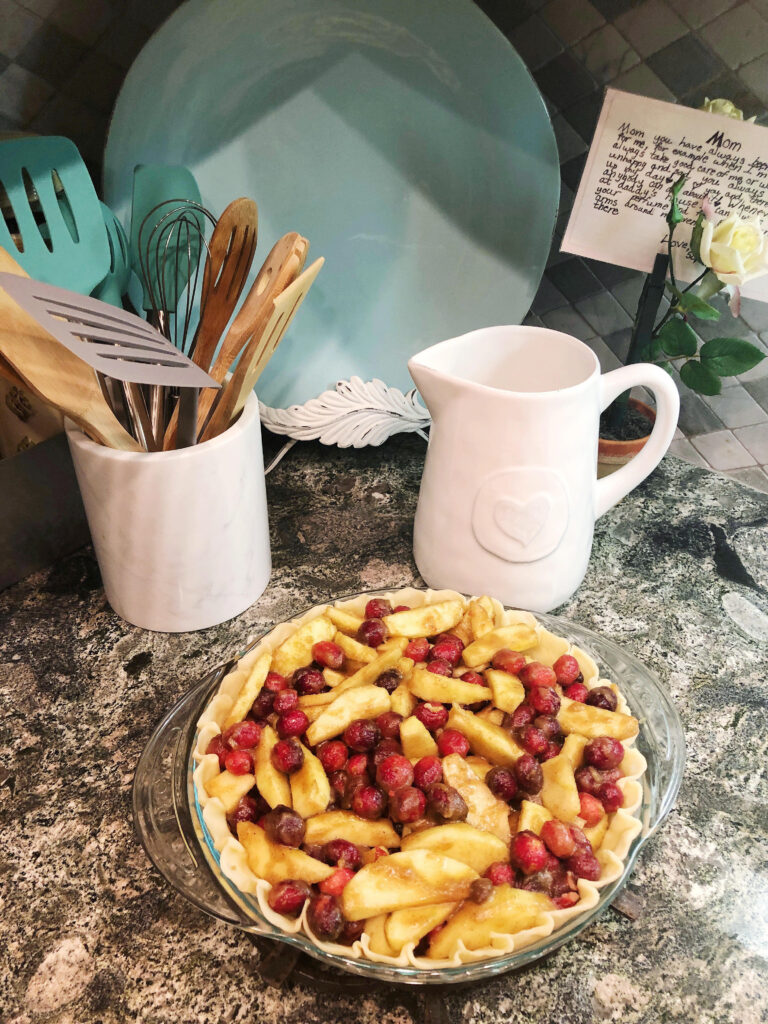 Ingredients
1/2 recipe basic pie dough
1 3/4 c. light brown sugar
2 T. heavy cream
5 T. cornstarch
1 T. ground cinnamon
1 tsp. ground nutmeg
1 tsp. salt
1 lb. Granny Smith apples, peeled, cored and cut into 1/4 inch slices. (approx 4 c)
2 c. fresh cranberries, rinsed and picked over
2 T. freshly squeezed lemon juice
10 T. unsalted butter
3/4 c. sugar
1 tsp. vanilla
1 c. walnut pieces

Directions
Preheat oven to 350
Prepare pie dough and line pie pan (refrigerate until ready to fill)
In a bowl, combine brown sugar, cornstarch, cinnamon, nutmeg and salt.
In another bowl, combine apples, cranberries, and lemon juice. Toss well then pour dry mixture over
fruit.
Melt 2 tbsp butter and pour over mixture and mix.
Turn mix into pie dough and bake until fruit is tender (approx 1 hr. then remove from oven to cool)
In a large skillet over medium heat, melt remaining butter and sugar. Stir until bubbly and consistency
is of a thick roux. (approx 5-6 min)
Stir in cream, vanilla and walnuts and cook, stirring approx 4 min.
Remove from heat to cool for 20 min. Spoon topping over cooled pie and refrigerate overnight.
ENJOY!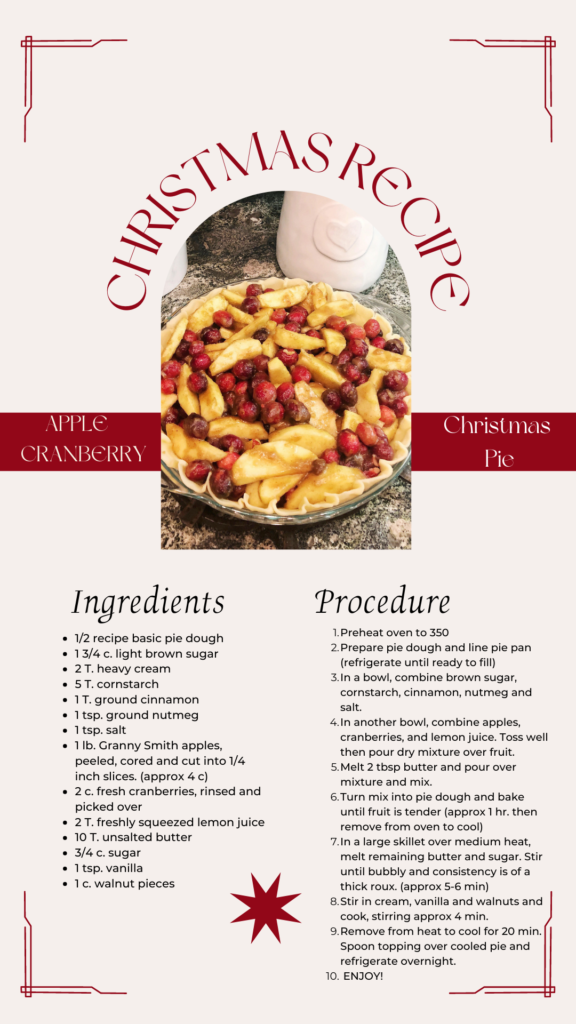 If you use this recipe, I'd love to see a photo so be sure to send it to me and tag me on Instagram so I can tag you back!

Merry Christmas and Happy Holidays!

XO,
Julee