DIY Christmas Tablescape Ideas
Hi everyone and happy weekend!
I love to entertain and throw a good party especially during the holidays. But my favorite part is designing my tablescape for Christmas dinner. My family and friends can't wait to see what I come up with each year because I always create something fabulous on a shoestring budget. I wanted to share with you some super simple DIY ideas that will not break the bank that you can use to
incorporate into your Christmas dinner tablescape this year.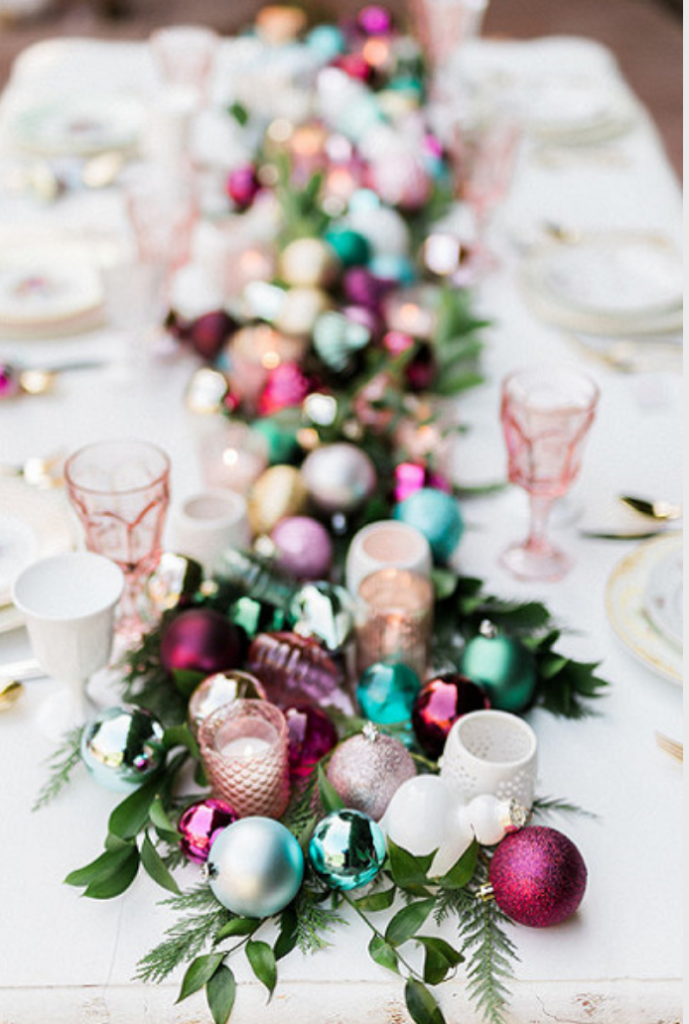 If you are like me you probably have a collection of ornaments from Christmas past. Think about using those ornaments and breathing new life into them by using them as an ornament table runner. Use some greenery from tree branches off a tree in your yard or cut apart a store bought wreath and lay that down the center of your table first. Next, mix and match your ornaments on top of the greenery runner. For an added touch you can add some led string lights throughout the ornament table runner and incorporate some candle votives along the way. You can also take some ribbon and add a few homemade bows. This is virtually free and is sure to make an impactful tablescape for all of your family and guests.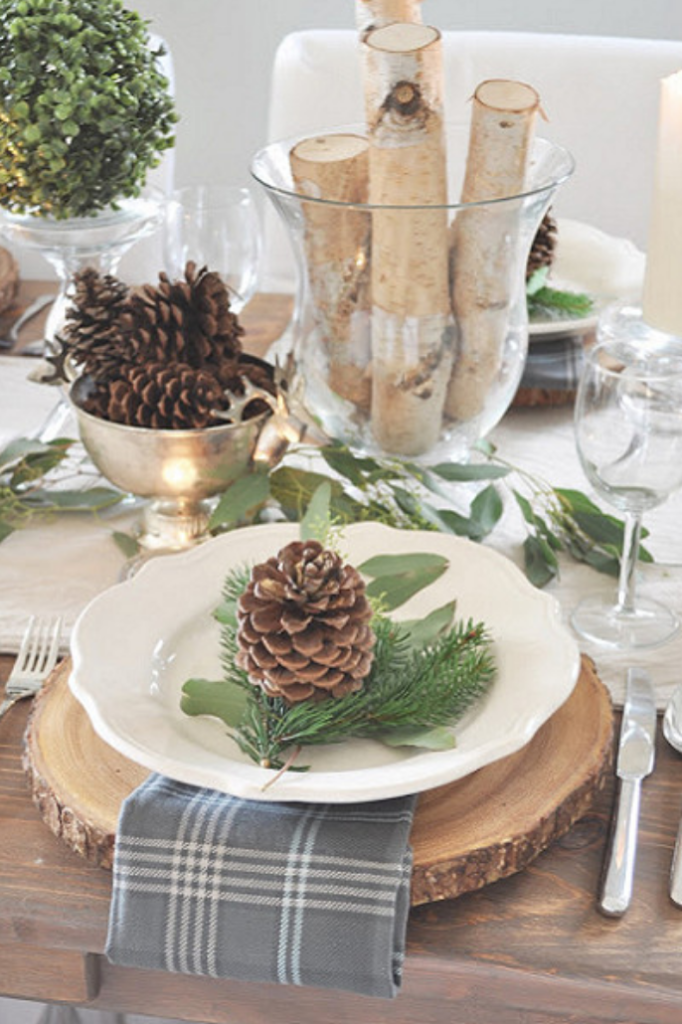 There are so many wonderful things that you can do with pine cones! And if you have pine trees you can simply collect them from your own yard to use for your tablescape. But if you don't have access to pine trees you can always find pine cones this time of year virtually everywhere from your local grocery store, to Joanne Fabrics, and Michaels Craft Store. They are inexpensive and have such great texture.

I love pine cones in their natural state but you can also spray paint them to match your tablescape color theme. Metallics are big this holiday season and pine cones look gorgeous in a metallic pink, sea foam green, gold, silver, and more. Use a mixture of bowls in glass, china, or silver and fill them with your pine cones or scatter them down the center around candles to create a beautiful tablescape. You can also use them as a place setting card or to make a pretty display on your plates.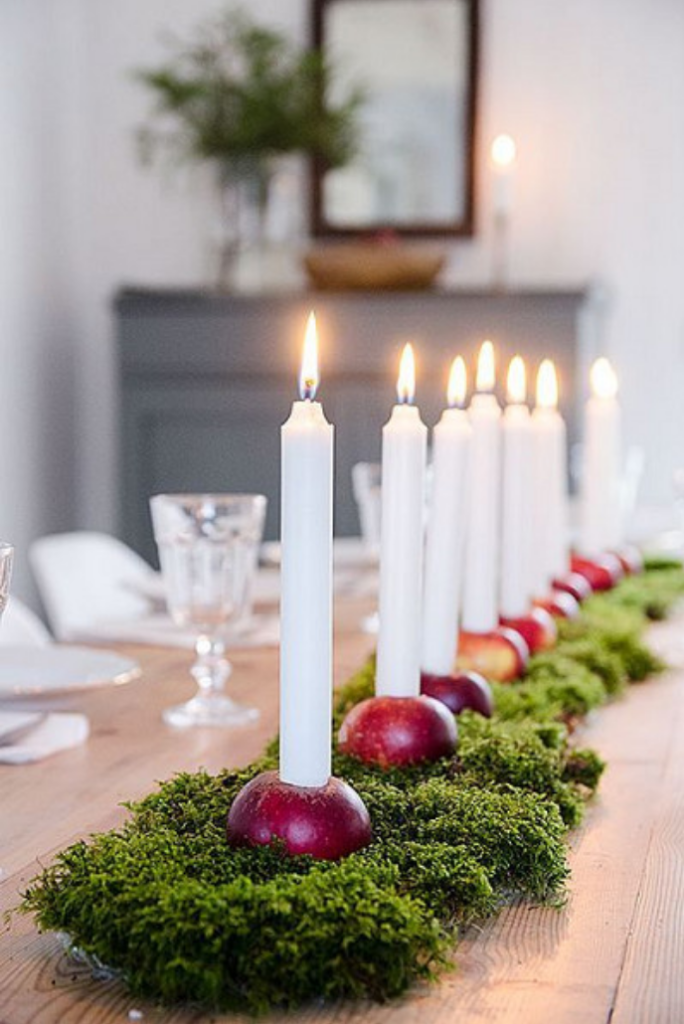 Fruit is so much more than something delicious to eat; it can also really dress up your tablescape without breaking the bank.  I love the idea of using red or green apples, pears, or pomegranate's as candle holders down the center of the table or at each individual place setting. You can also use a mini real tree for your centerpiece and hang some tiny ornaments and LED string light on it. So cute, so simple, and so inexpensive! This will surely give your family and guests something to rave about!

Tablescapes can be fun, entertaining, and beautiful without having to spend a lot of money. Don't be afraid to get creative and think-outside-the-box. I hope you love these simple DIY tablescape ideas for your Christmas dinner. I would love to see what you come up with so be sure to share your photos with me so I post them and brag about you on my social media. Have a blessed and joyous holiday season and a Happy New Year!

XO
Julee