DIY Thanksgiving Tablescape
Hi and Happy Holidays!
It's hard to believe that it's November already. That means it's time to start planning for
Thanksgiving dinner and to come up with some creative ideas for the perfect tablescape!
Today, I'm going to share three different tablescape ideas with you that I think are gorgeous
and super easy to re-create with things that you might already have lying around your home.
The good news is to design a new tablescape look for your dinner guests this year, you don't
have to spend a lot of money, and you don't have to go far. It's honestly easier than you think
to create a swoon worthy table! Here's a few ideas to get you started.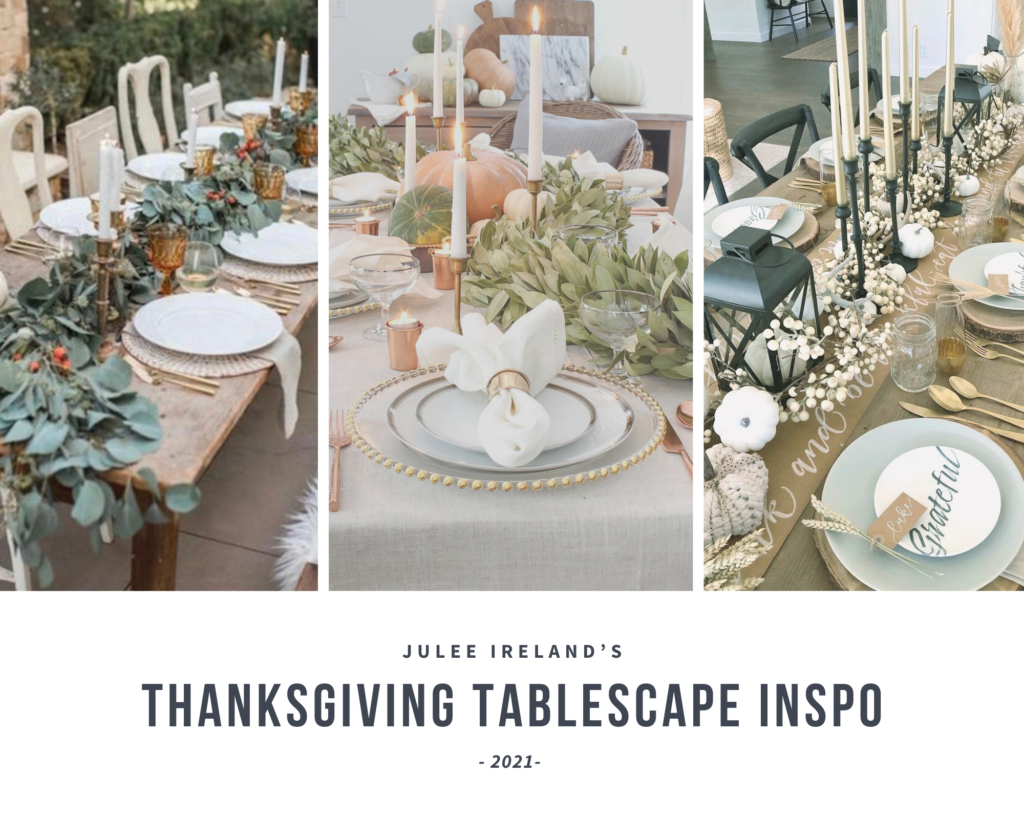 I absolutely love adding greenery, branches, leaves or floral arrangements in the center of my
table to add color and texture. I also love adding a sprinkle of little pumpkins, some candles or
lanterns into the mix. Mini pumpkins are also inexpensive and darling to use as placeholders or
to carve out for individual place setting votive holders. I personally really love an organic feel for
my Thanksgiving table so I love to use a simple burlap or white table runner and add a pop of
color with colored glassware, silverware, or napkins! I have linked a few pieces below that I
adore and that you can use to create the dreamiest Thanksgiving table for your own family.
What's my number one rule for creating your tablescape? HAVE THE BEST TIME EVER!
Many Blessings,
Julee Ireland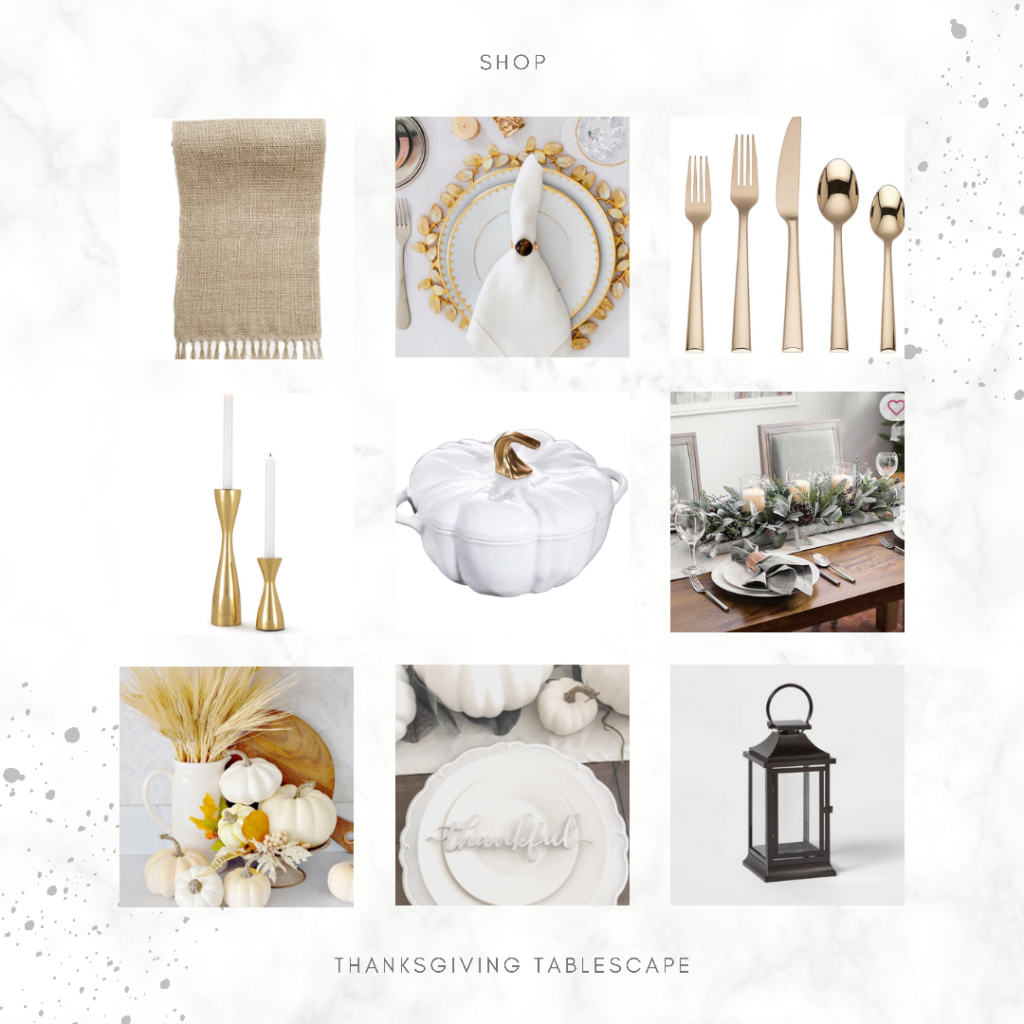 Runner | Tableware | Flatware | Candle Holders | Cocotte Pot | Centerpiece | Pumpkins | Word Sign | Lantern