Home Interiors with the Pantone Color of the Year Marsala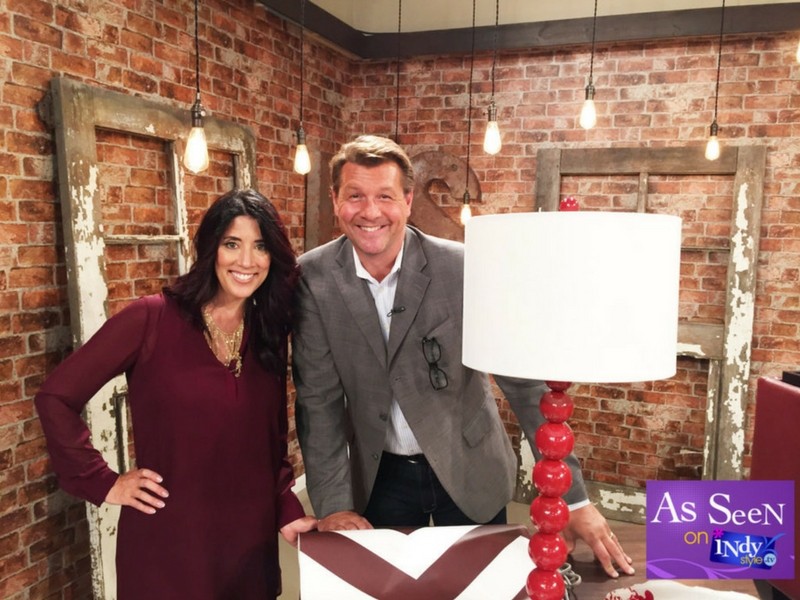 The color that you surround yourself with in your home sets the tone for your living space. People often forget that their walls are just as important as their furnishings. Your walls are a canvas and when they're perfectly balanced together with your furnishings, lighting and accessories they create a masterful painting that reflects your personal style and taste. Our home is our haven. That's why I love Tempaper removable wall paper! From a design standpoint, it's the perfect way to revitalize and incorporate the Pantone color of the year, Marsala, into any room in your home. Tempaper is self-adhesive, removable wallpaper that eliminates the need for paste or water. Simply remove its backing and adhere to a smooth, primed and painted surface. Just peel off to remove! It's fun, has an amazing pattern and color selection and it's easy to remove when you want to try something new! Add Tempaper to just one wall or your entire room. Prices range from $75 to $125 a roll.
As a designer I really love storage ottomans. Especially ones with multiple functions like this one from Kohl's. This is not your ordinary storage ottoman, it also has a built in removable tray table on the reverse side of its lid! It serves multiple purposes and incorporates the Pantone color of the year Marsala into your home decor at the same time. It provides extra seating, storage and can be used as a service tray, tray table or side table. $129.99
I always say, "Lighting is the jewelry for your home" because it is! It does much more for your home decor than light your way across the room; lighting brings with it, color, vibrancy, shape and texture helping to set the tone and mood for your room. I love the simplicity of the round design elements and the rich Marsala color of Irene lamp by Safaveigh found at Wayfair. It comes as a set of two lamps 31"H x 14"Wx14"D making is a nice overall scale for side tables, nightstands or the office. It also has a maximum wattage of 100 which, allows for a nice bright light if you need it. As a designer, Wayfair has always been a great source for finding unique products at an affordable price for my clients.  It's truly a one-stop-shop to finding everything that you need for your home or office with designer looks for less. Wayfair's Price for the Irene lamp set of two is $159.99.
A decorative accent bowl serves more than one purpose and is a great way to bring a punch of color and design into your room. It's a great investment because it's what I call a double duty decor item. What I mean by that is that it looks great as a decorative display piece in a cabinet, on a book shelve or table and at the same time it's a great way to serve food in for your guests at your next dinner party. I found this beautiful accent bowl in white and Marsala at Home Goods for only $12.99!
Have fun incorporating the Pantone color of the year Marsala, with its rich tone into your home!